Born to comedy and magic, and raised to music and the Internet, SOYRADA grew up to become an eclectic and original artist. From street performances and kids music, he's gone on to get international recognition and over 2.2M followers on social media.
On February 16th 2018 his one-man comedy stand-up was released on Netflix, the streaming platform. On April 6th 2018 he closed his show, SOYRADAGAST at Gran Rex theatre, to a full house. This show was performed in over 90 functions total, and gathered over 50 thousand spectators from 2016 to 2017. It also had a permanent spot at the prestigious Metropolitan Sura Theatre, on Corrientes street and in the most famous theatres of Argentina and Latin America.
On July 2018, RE LOCA, movie in which he participated alongside Natalia Oreiro and Diego Torres, was released. In less than a month it was seen by over 0.5M people.
He also hosted the show "La Culpa es de Colón" which is broadcasted to all of Latin America on Comedy Central, the world's biggest comedy network.
He was a speaker on the last edition of TedxYouth Río de La Plata.
Soy Rada is also the creator and host of the program #RADAHOUSE, his late night show of interviews and live music where celebrities the size of Manu Ginóbili y Mario Pergolini have been.
In 2017 he began a music and comedy project: Soy Rada and the Colibriquis. By August 2018, they were giving birth to their first album, DADA, amassing over 2.5 million playbacks in less than a year. DADA was nominated for the Gardel Awards 2019, as best Pop album of the year. Less than two years since coming together, Soy Rada and the colibriquis was part of the most prestigious and crowded Festivals in Argentina: Lollapalooza, Cosquín, Wateke, Ciudad Emergente, Acercarte, among many others.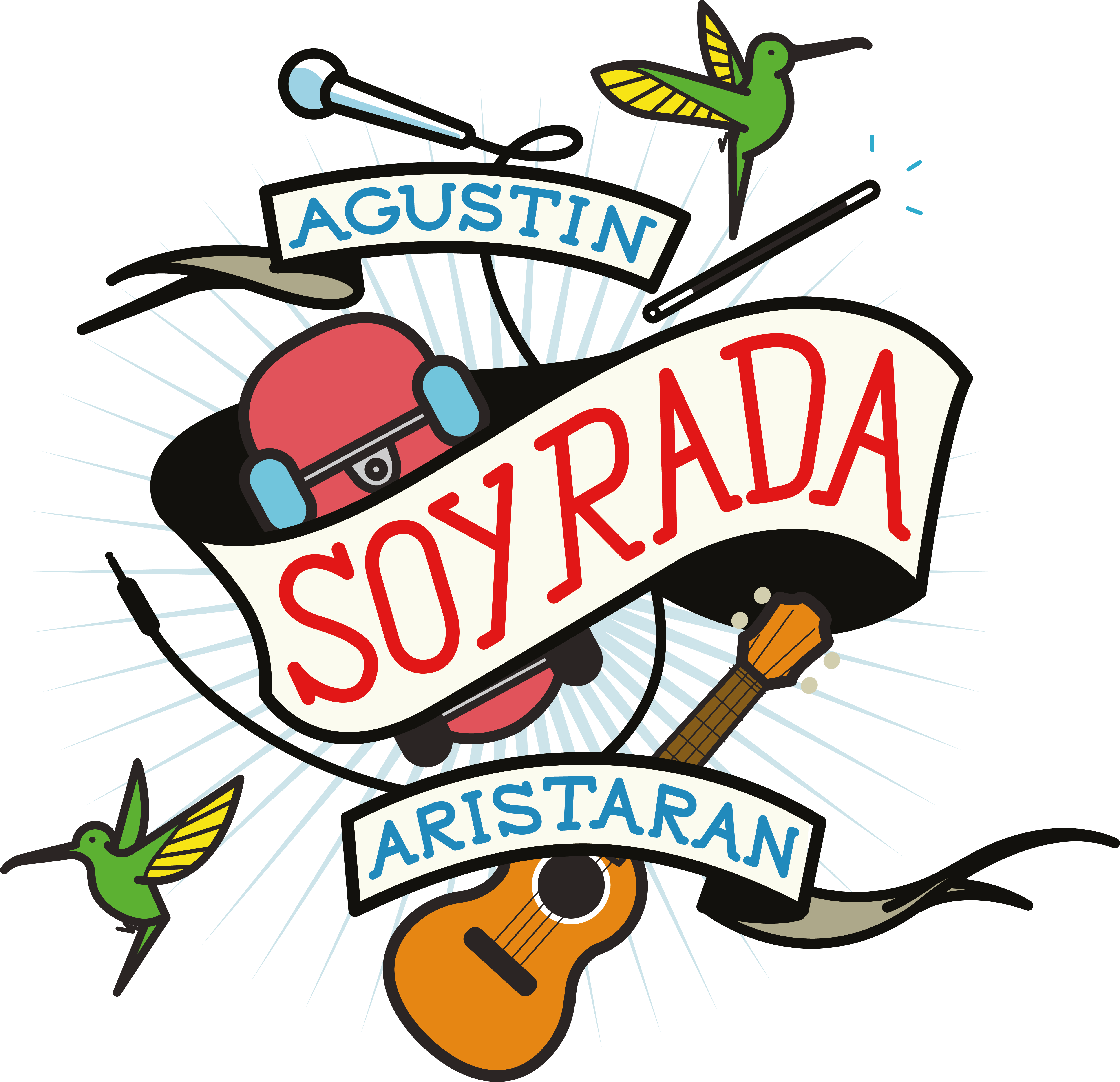 Alongside Chilean and Argentinian comedians, in 2019, for the second year in a row, they performed the show "LA GRAN ESTAFA" to a full house of over 12.000 spectators at the MOVISTAR ARENA stadium, in Santiago de Chile.
Between the years 2017 and 2019, he gathered over 250.000 spectators in Chile with his specials.
In 2019 he was the only Argentinian summoned to dub one of the characters from the mythical movie "The Lion King" for Disney Latin America.
"Soy Rada" starred Aladdin (as "The great Vizier") alongside Darío Barassi, Agustín Casanova, Julieta Nair Calvo, Fer Dente and an ensemble of 20 dancers. It double-featured everyday during winter holidays at Gran Rex Theatre performing more than 50 times to an audience greater than 3 thousand people.
In August 2019 his new theatrical show "SERENDIPIA, el musical" will be released to tour the country and Latin America.
SOY RADA AND THE COLIBRIQUIS: PLAYLIST
Listen to every song by Soy Rada and the Colibriquis.